This is the story of a man who took his motorcycle and his splitboard from Quebec across North America to go on an adventure and ride dozens of backcountry lines during a hectic spring season. He spent 50 nights on the road camping, never paying for a hotel or roadside accommodation. He did it completely solo but encountered countless handsome and friendly humans along the way. He did it for the love of adventure itself.
Hugo Tardif is a 33-year-old Quebecer who splitboards in the Chic Choc range near the Gaspé. He is an off-trail ski guide and trapper in Murdochville who lived last winter in a cabin in the woods that he built himself. "It's a six-mile tour just to get there," says Hugo. After saving his money from guiding and trapping last winter, Hugo decided it was time to take the road trip of his life, from Quebec to British Columbia, then south to the United States. United.
A chance meeting
I met Hugo in the Wasatch Mountains while ski touring in late spring last season. I remember seeing a tanned man with a bushy mustache coming out of the forest at the bottom of a backcountry line who was very happy, friendly and eager to introduce himself. He spoke with a French Canadian accent and asked if he could accompany us for the day as he toured the area. "Can I come with you?" he asked with his thick accent. We took him around Little Cottonwood Canyon that day and that's where I learned about his transcontinental journey.
But that was only the beginning. When I separated from Hugo, I never thought I would hear from the happy French Canadian again. But a few months had passed when I randomly received a text message from him in broken English asking if I wanted to share his story of how he rode his motorbike across the continent and skied line after line over pristine backcountry terrain from British Columbia to Colorado. .
It is his journey.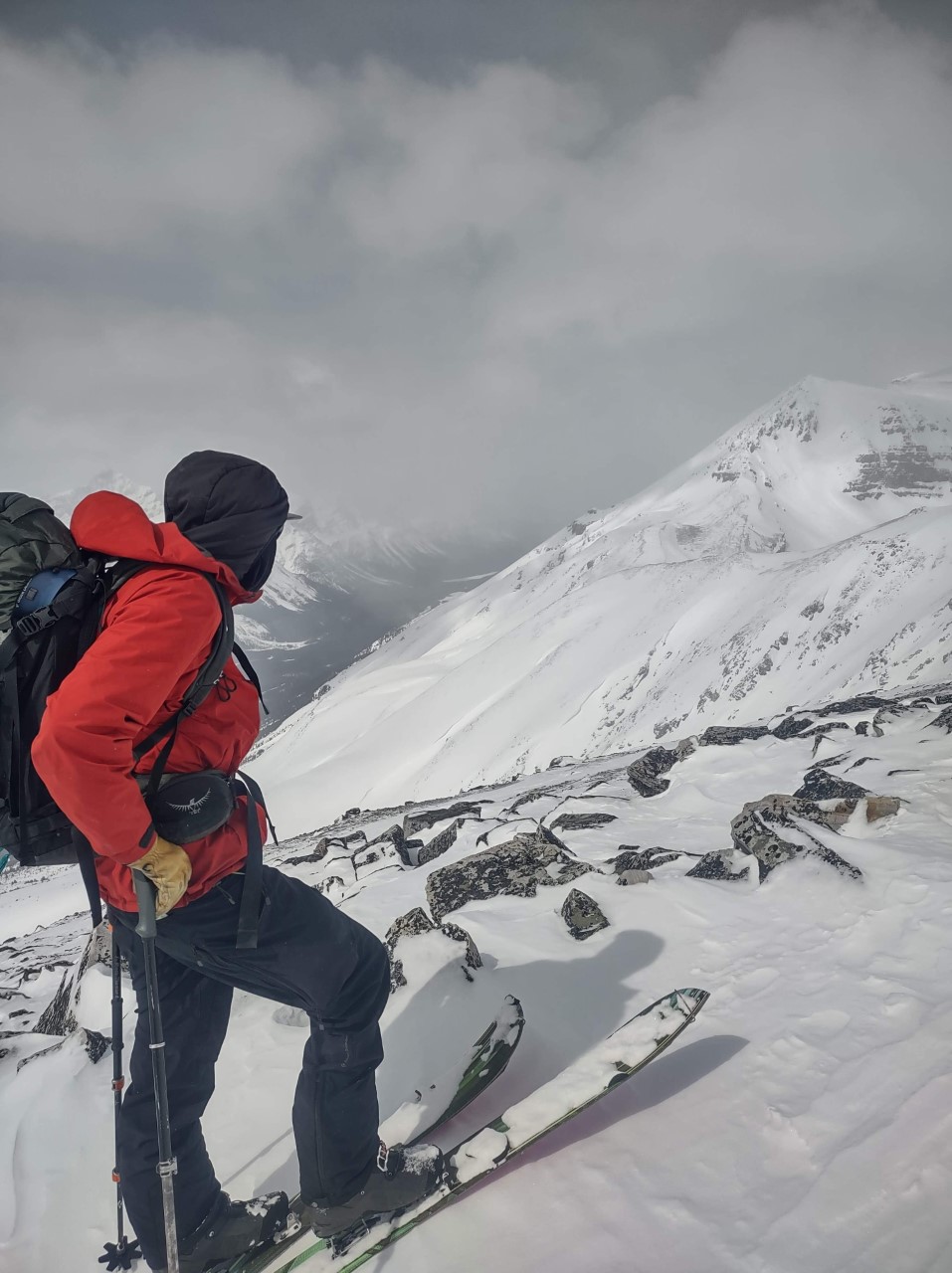 From Canada, with love
In March, Hugo decided to leave the Gaspé Peninsula and put his 1989 BMW K100 RS motorcycle in a U-haul trailer behind one of his friend's motorhomes as they headed west through Canada. . Hugo unloaded his BMW in Calgary and headed off to the Canadian Rockies for two months of backcountry skiing. There he skied:
Kananaskis Country
Roger's Pass
Yoho National Park
Mount Chaperon
and the Icefields Parkway.
On May 6, Hugo returned to Calgary and prepared his bike for a long cross-country trip to the United States of America. He strapped all his backcountry and camping gear to the bike, strapped his splitboard to the side with two Voilé straps, and rode across Montana. Enduring a harrowing snowstorm on his motorbike heading south, he finally reached the long-awaited Wasatch Mountains.
Spring Off-Piste Snowboarding in America
Once in the United States, Hugo skied:
the Wasatch Range, near Salt Lake City, Utah.
the Ruby Mountains of Nevada.
Great Basin National Park, Nevada.
Independence Pass, Colorado.
Here are the backcountry lines of his journey, with Hugo's comments: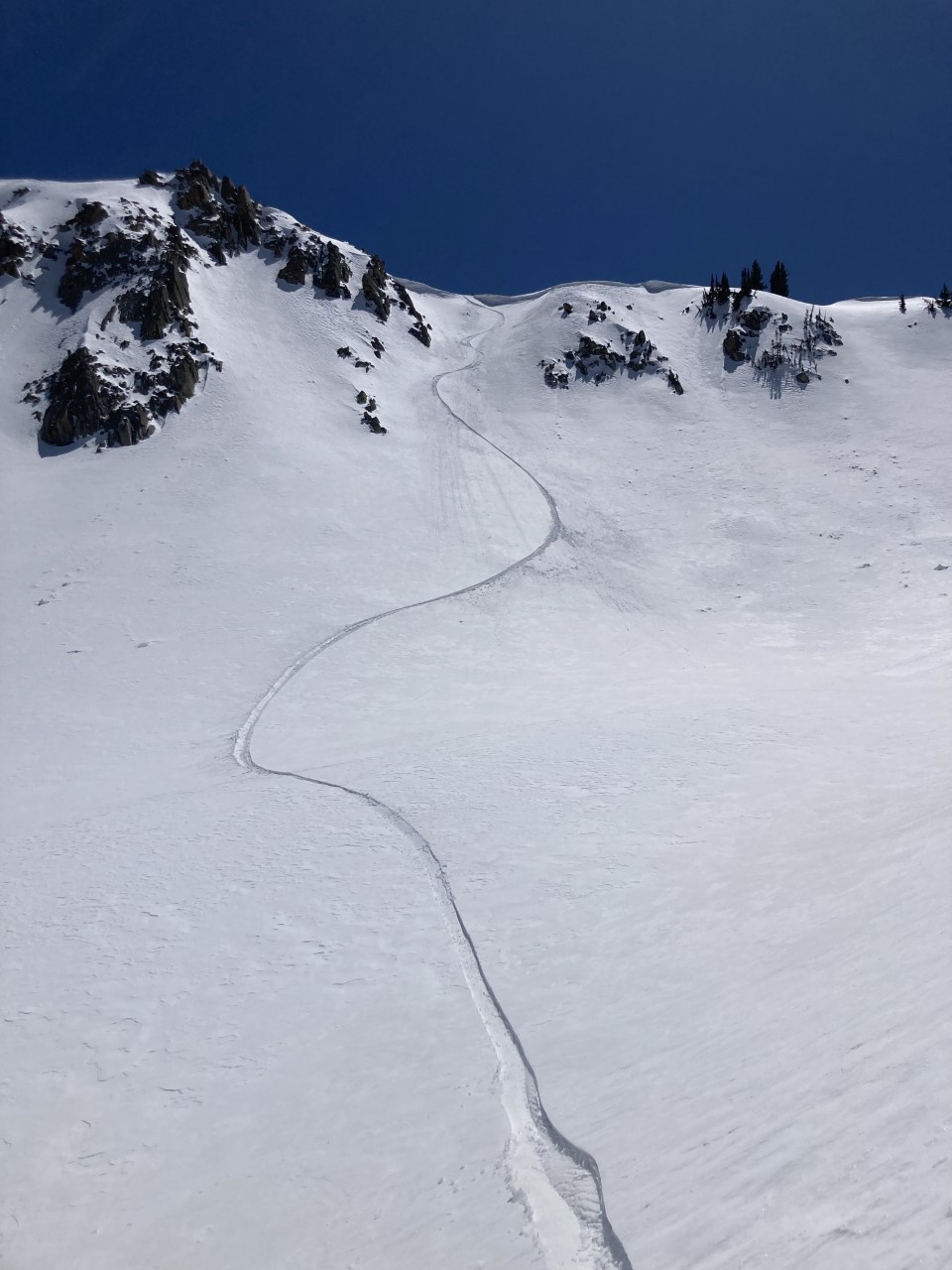 May 11: Wolverine Peak, Wasatch Range
"I skied two corridors facing north. Great routes.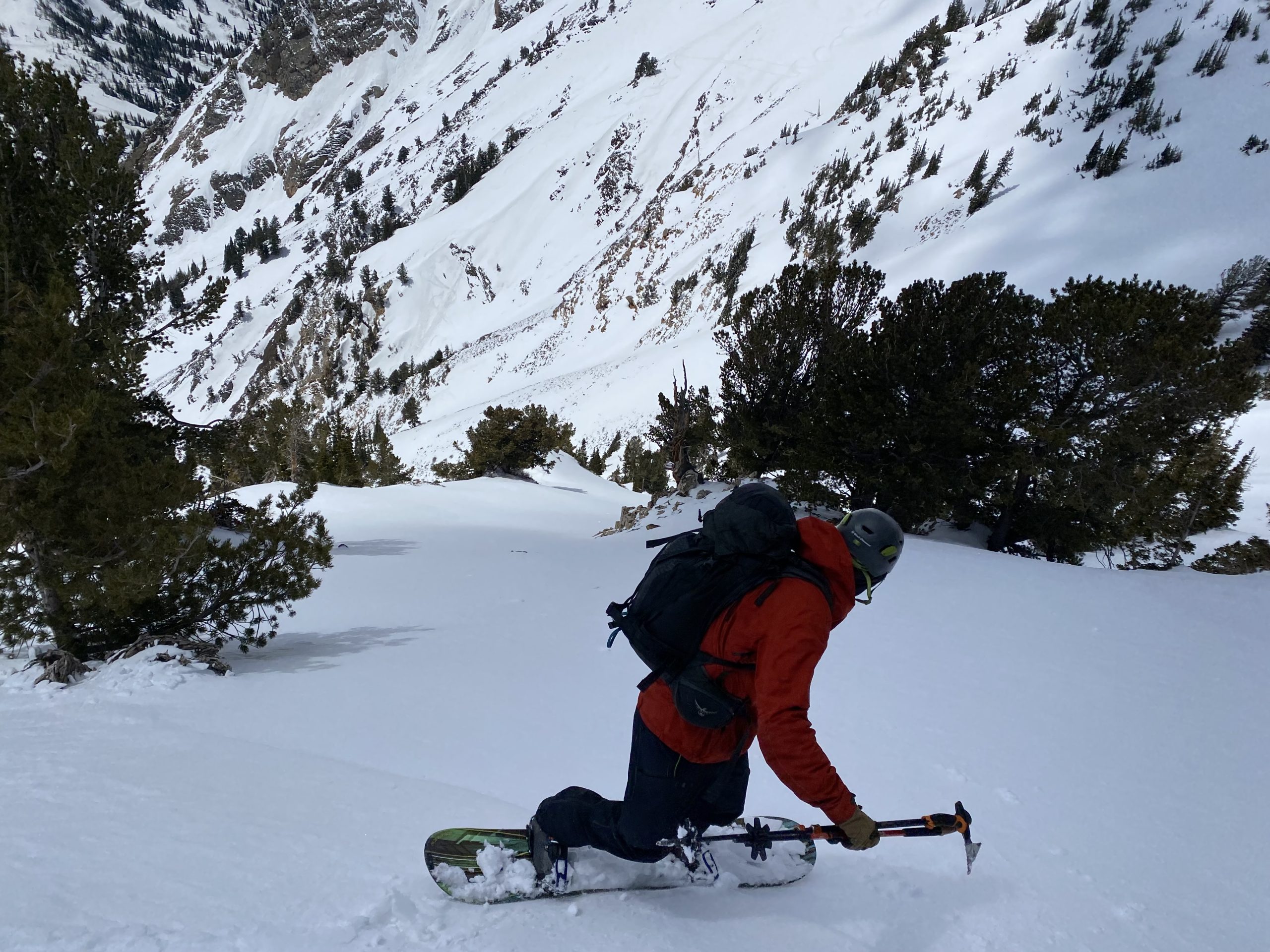 May 13: Two Trees, Wasatch Range
"Dropped on north side of Cardiff Peak, met Martin and Juan. Skied both north and south sides."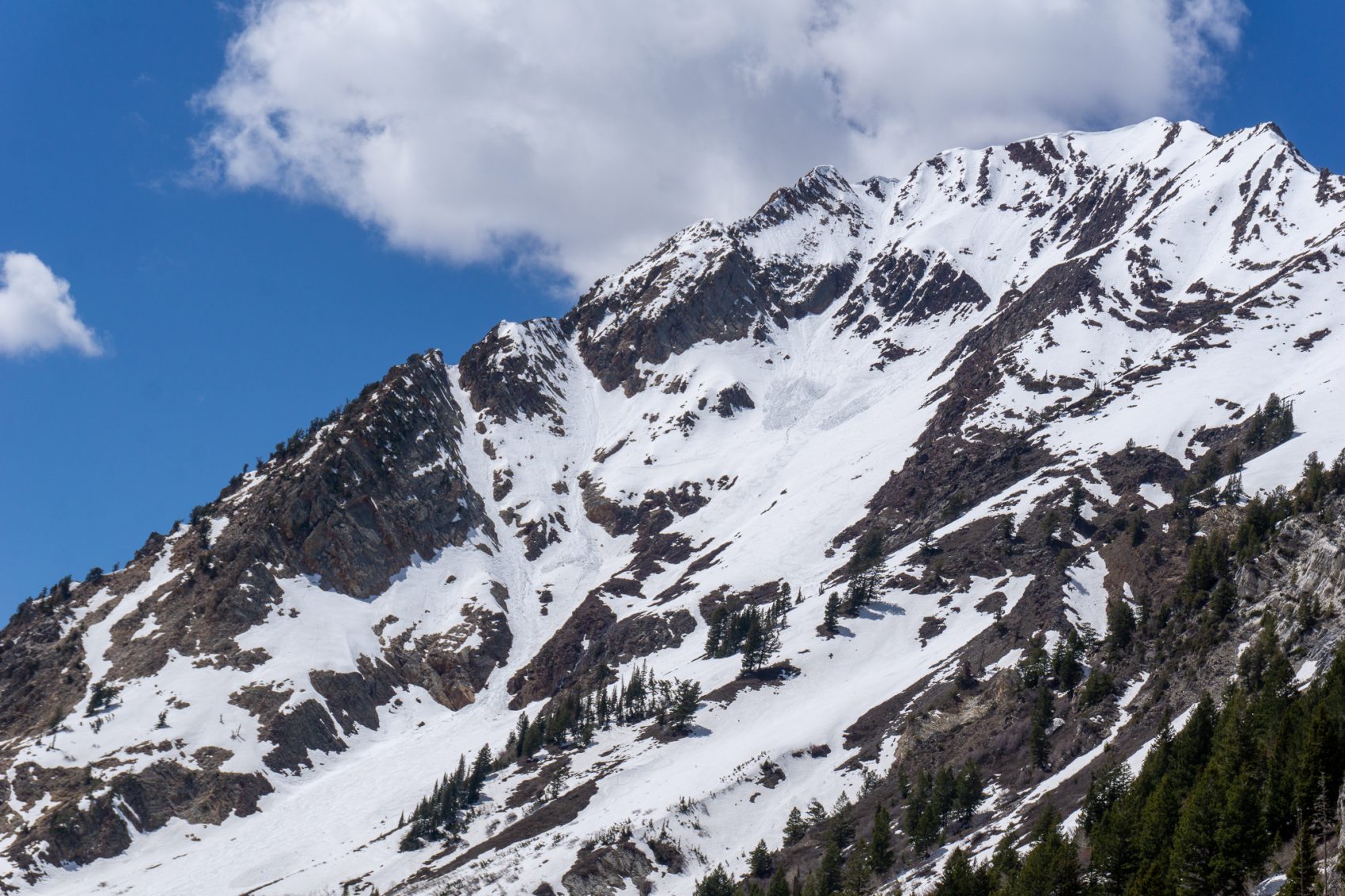 May 15: Mount Superior, Wasatch Range
"Went down the southeast facing couloir, one of the 50 classic trails with Juan."
May 16: Tanner's Corridor, Wasatch Range
"Spring conditions, 1,067 meters (3,500 feet) of boots to get to the top and lots of rocks at the bottom."
May 18: Toledo Peak, Wasatch Range
"Scratched all the way to the top only to fall on the northeast side first, where the snow was firm. Bootpacked to go to the absolute top and dropped a southeast couloir at the bottom.
May 19: Suicide Chute, Wasatch Channel
"Bootpacked to the summit, slush conditions quickly deteriorated."
May 21: Terminal Cancer Corridor, Ruby Mountains
"First Race in Nevada."
May 22: Dollars Peak – Liberty Pass, Ruby Mountains
"At the end of Canyon Lamoille, skied a huge line from the top."
May 25: Jeff Davis Peak, Great Basin National Park
"Skied the longest ski area on the mountain."
May 26: Wheeler Peak, Great Basin National Park
"Skied a small corridor."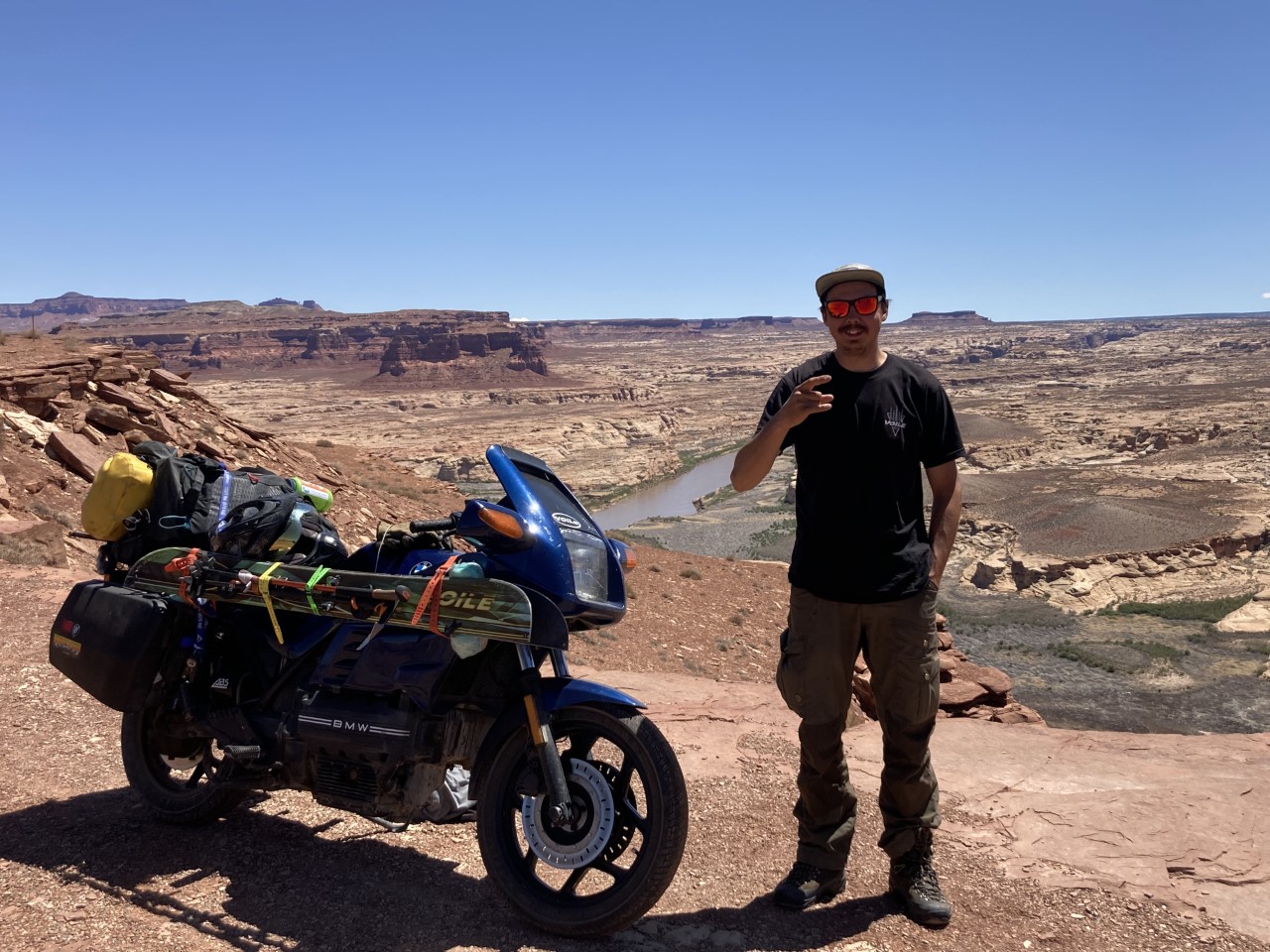 May 27 to June 6: Southern Utah
"I took a break from splitboarding and rode the motorbike to visit classic Utah national parks: Bryce Canyon, Zion, Capital Reef, Canyonlands, Moab and Arches National Park."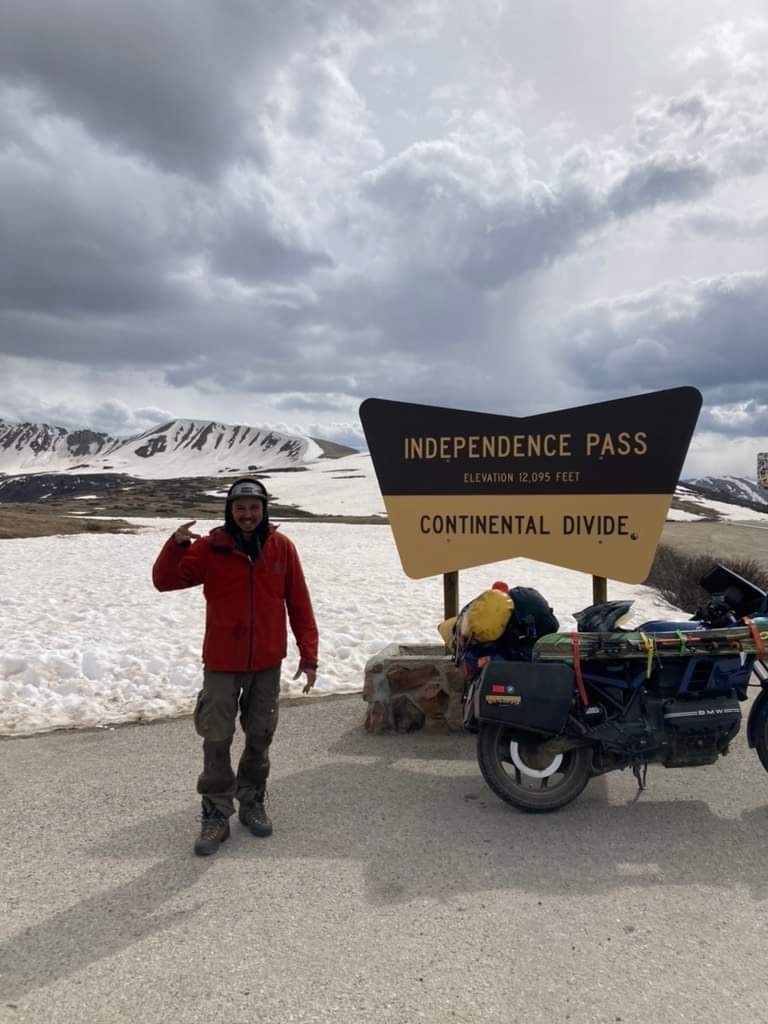 June 6: Independence Pass, Colorado
"Skied a northern corridor on Ouray Peak, boots packed under a ledge and skied another eastern side corridor."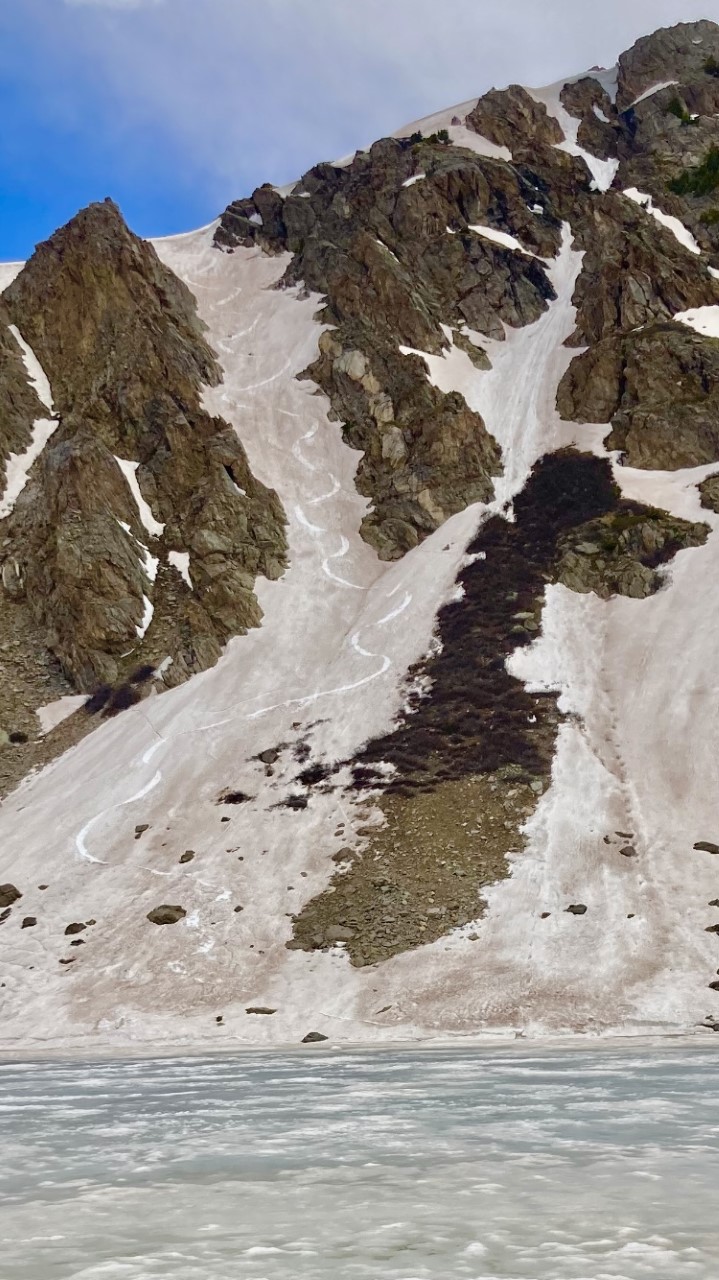 June 7: Twining Peak, Colorado
"Skied a couloir to a blue lake."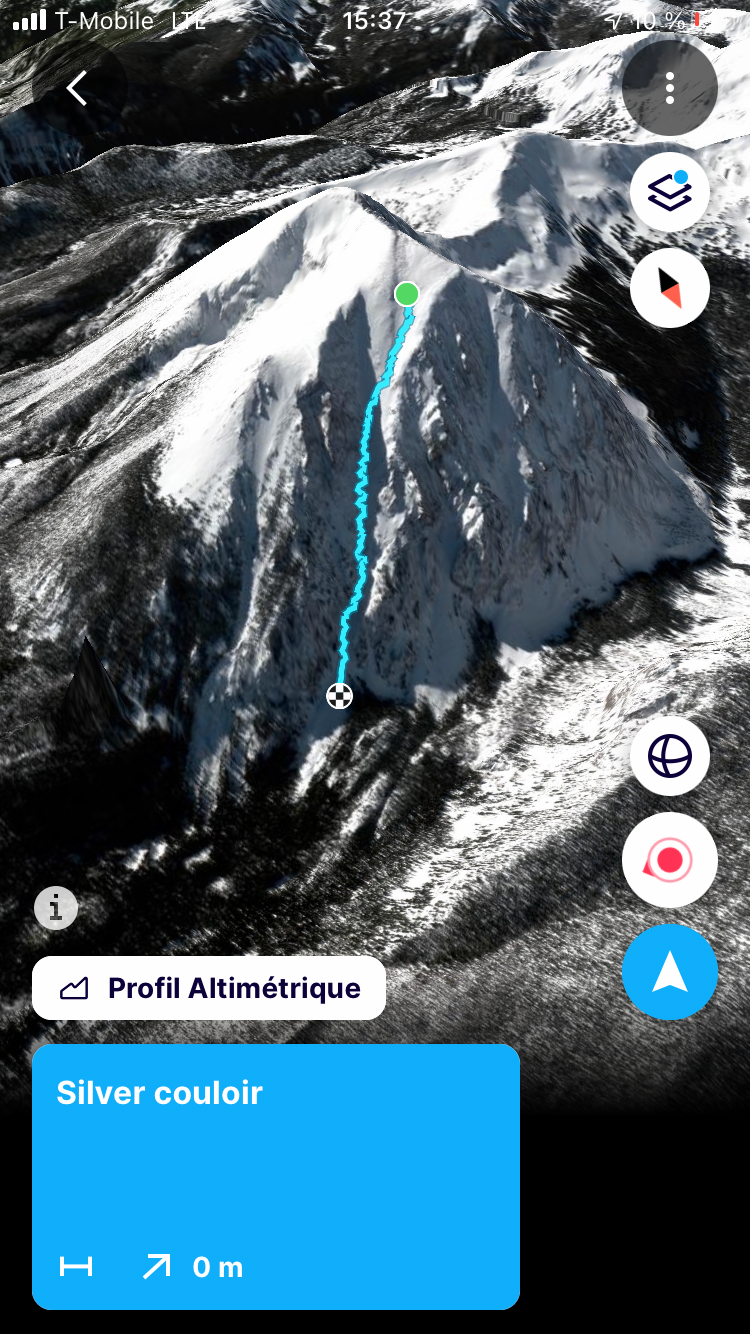 June 9: Silver Corridor, Colorado
"One of the 50 classics near the town of Silverthorne. Huge mission, great skiing. Third of 50 classics on my bike!
June 10: Mount Evans, Colorado
"Deposited in the north-facing hallway."
Hugo ended up riding his motorcycle through all of the following states within 50 days:
ALBERTA

MONTANA

IDAHO

UTAH

NEVADA

ARIZONA

COLORADO

NEBRASKA

IOWA

ILLINOIS

INDIANA

OHIO

PENNSYLVANIA

NEW YORK
He never paid for a single hotel – only camping outside, off his motorbike setup. Hugo's story is that of a passionate and free-spirited youth, of a raw adventure. He is a romantic in the purest sense of the term. Hugo's travels serve to inspire others to get up off their couch, take that journey they've always wanted to take, and give their best by having the courage to live their wildest dreams. In the words of American writer and adventurer Jack Kerouac,
"Because in the end, you won't remember how much time you spent working at the office or mowing your lawn. Climb that fucking mountain.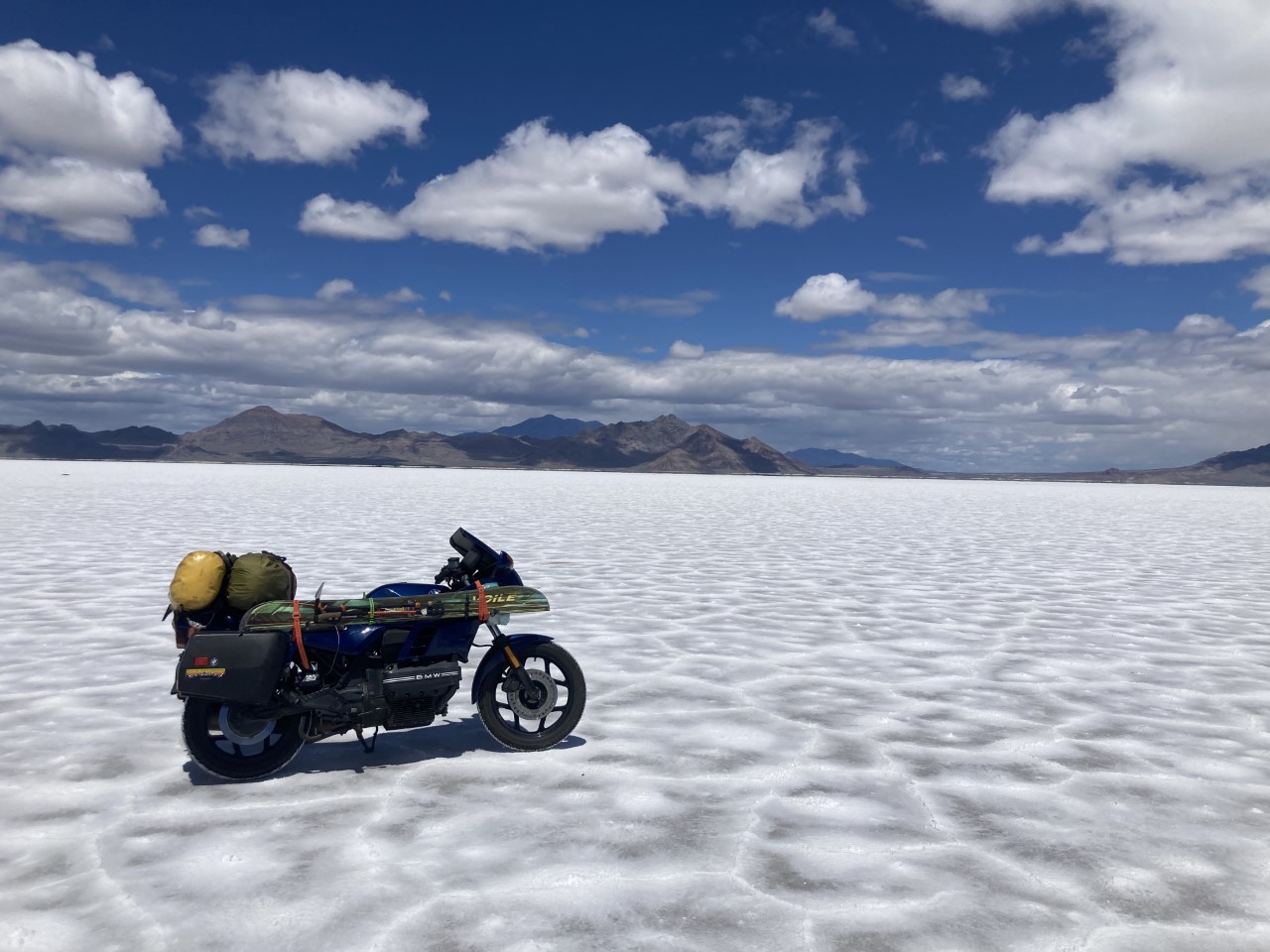 You might also like: