Kevin Nee had already cycled across the country. Now it's been up and down.
Nee, a retired Baton Rouge Magnet High School gym coach and long-distance cycling enthusiast, rode from Canada to the Gulf of Mexico in May with his brother, Scot, who lives in Smyrna, Tennessee. Their journey took them to the natural beauty and kitsch art of the roadsides. But the best part was the friends they made along the way.
"Every day we were talking to people, meeting people – and it's so refreshing," Nee said. "I can't watch TV news. It's not my life. This is not the world I live in. I am here to meet people. They are awesome."
Nee, 67, has always taken long summer trips to recharge during her teaching career. In 1983, he cycled from Baton Rouge to New York, and he crossed the 444-mile-long Natchez Trace Parkway about 25 times. He traveled Lake Michigan and the Gaspé Peninsula in Ontario. His greatest adventure was a two-month, 4,532-mile trip from Bellingham, Washington, to Virginia Beach, Virginia, in 2015, a trip that partly inspired this trip.
"We call this trans-America the short way, from north to south," Nee said.
The 2,456 miles in 51 days had its share of surprises, not all of them pleasant.
In September 2021, they took Amtrak to Chicago, then to Fargo, North Dakota, then cycled to Lake Itasca, Minnesota, where the Mississippi River originates. They cycled north to the Canadian border, turned around, and took a route that generally skirted the Mississippi.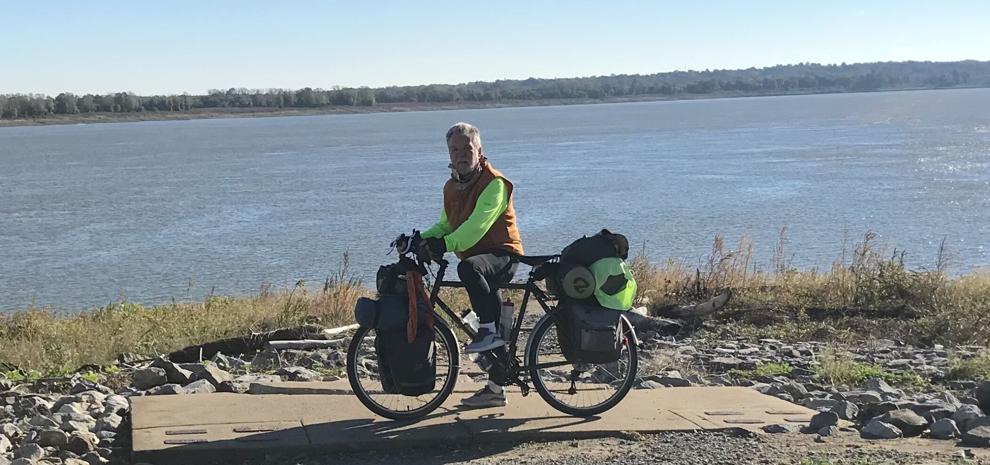 There were side trips, however, including to Hibbing, Minnesota, where one of Nee's musical heroes, Bob Dylan, grew up. They spent time in Galena, Illinois, hometown of former President Ulysses Grant and eight other Civil War generals, and Samuel Clemens' hometown of Hannibal, Missouri. They shaped their route to include some of these points of interest, but discovered others along the way.
Although they packed their own food for lunch and dinner, they insisted on having breakfast at family restaurants.
"I'll ask the waitress, 'If you had two more hours in your city, where would you go? What would you go see? Nee said. In Columbia, Tennessee, he was unexpectedly directed to the home of former President James K. Polk.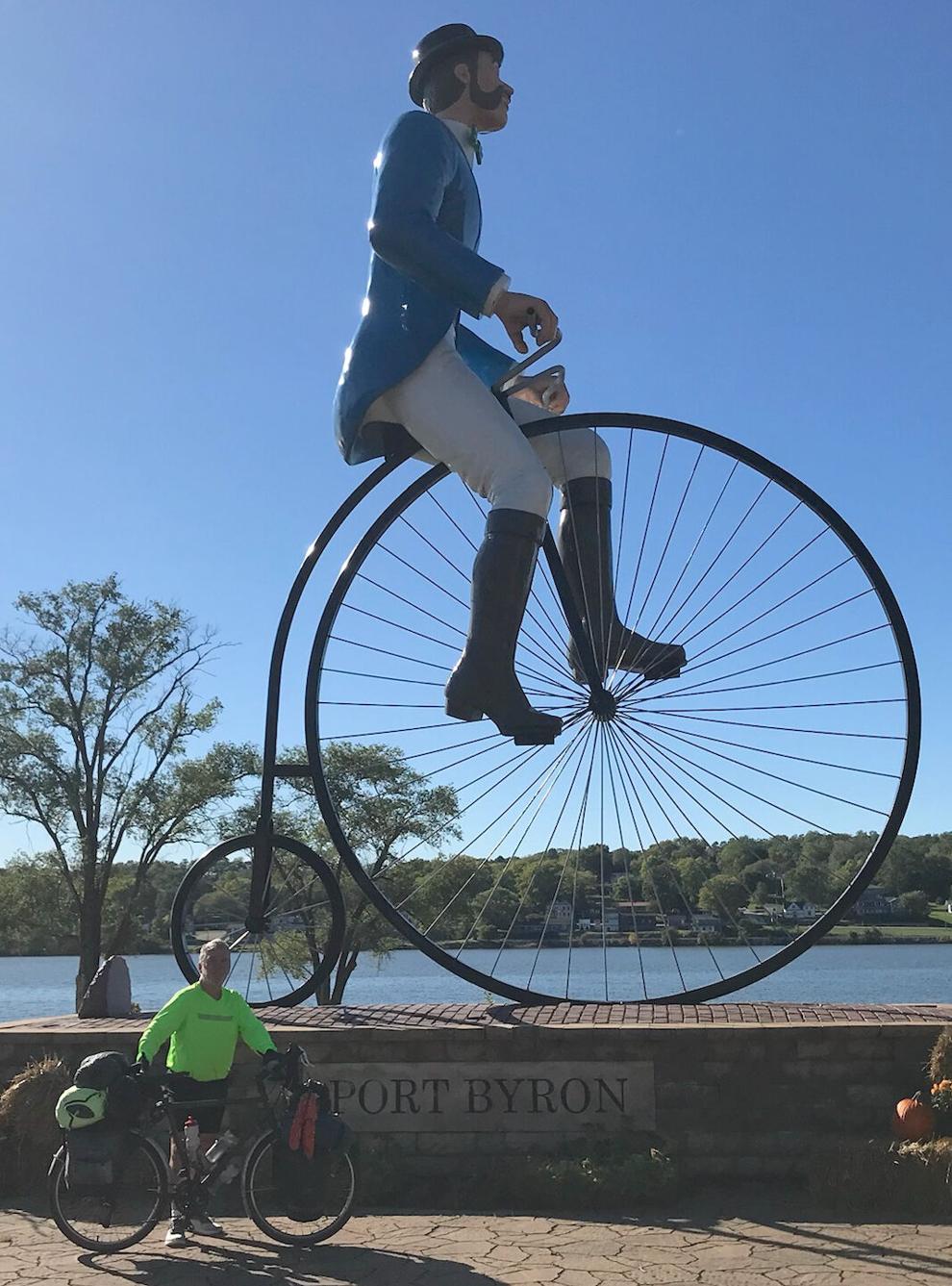 "It's just those little hidden gems that every town has, but you just have to look for them," Nee said. "You can't be in a hurry to go anywhere. You have to take your time and enjoy what you are doing. »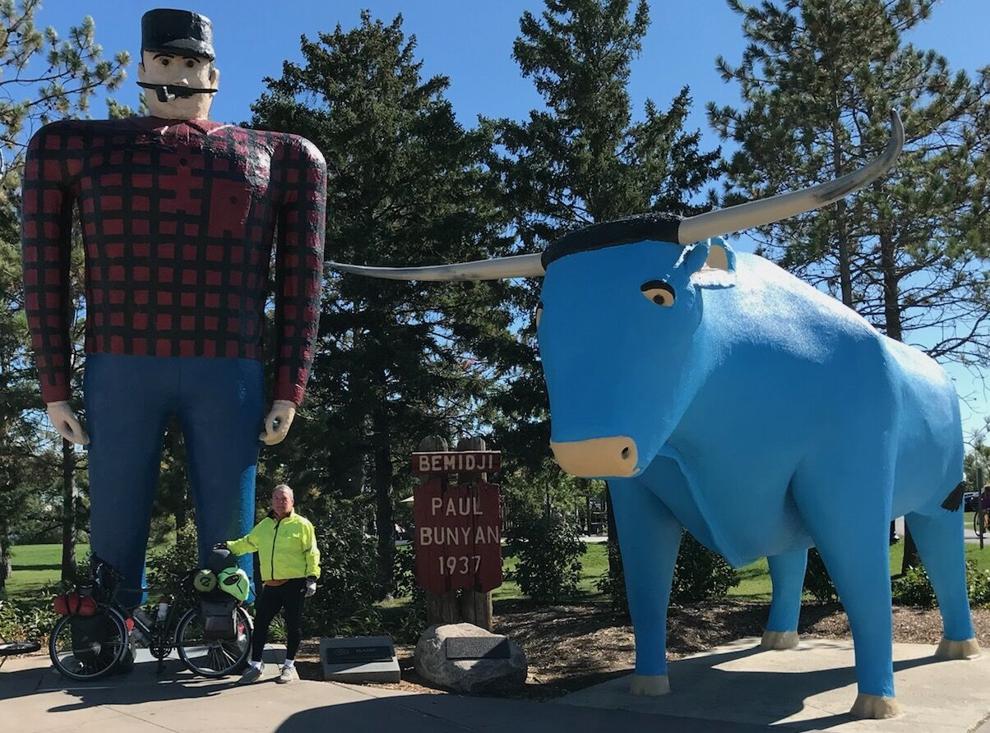 Only the mode of transport dictated the speed. Riding Surly Long Haul Trucker bikes, they averaged about 11 mph and covered about 60 miles a day, stopping at visual sights like the statues of Paul Bunyan and Babe the Blue Ox in Bemidji, Minnesota; giant ice cream cones in Savanna, Illinois; and, fittingly enough, a statue of a man on a penny farthing bicycle in Port Byron, Illinois.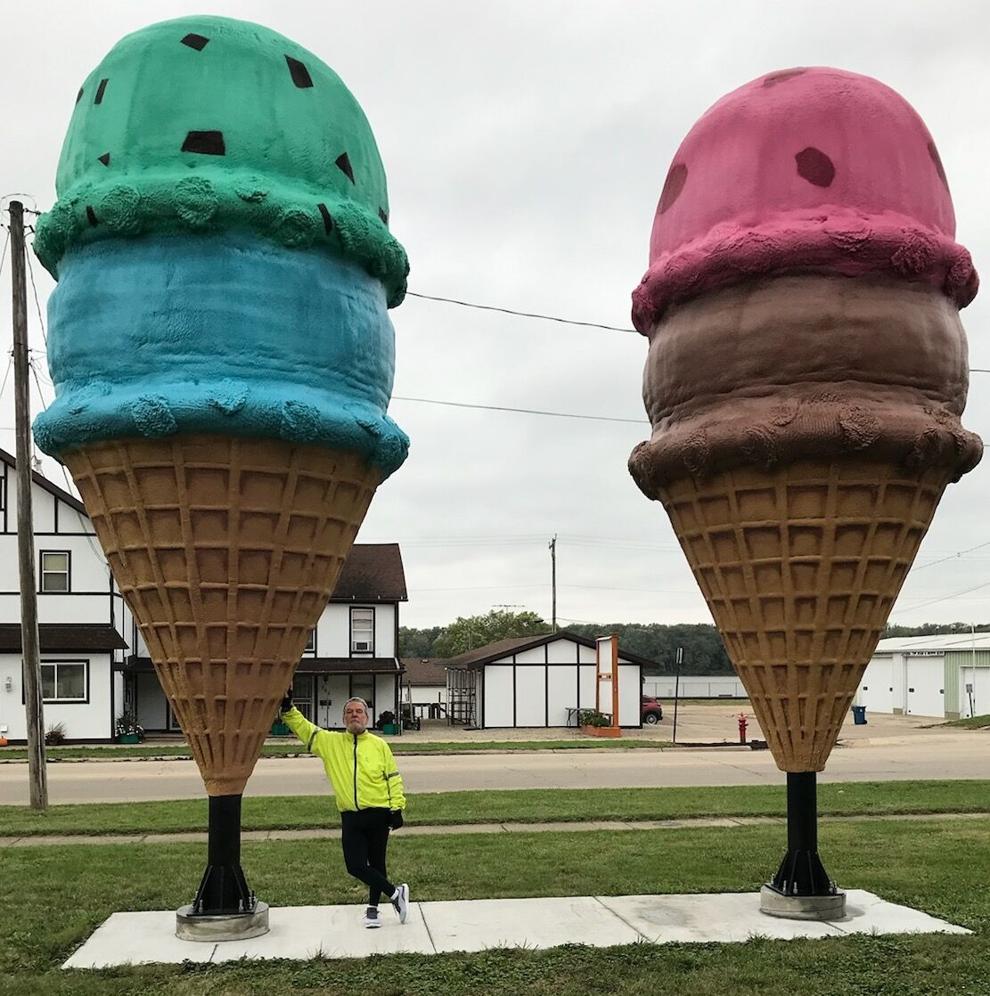 They were in Tennessee on October 29 when they learned their mother had died. This put the trip on hold. It resumed in April, picking up in the same parking lot where they had stopped six months earlier.
They took the Natchez Trace from Collinwood, Tennessee to its end in Natchez, Mississippi, and picked up US 61 in Baton Rouge. Their arrival coincided with the birth of Nee's grandson in Baton Rouge, and they took the day off before heading back south to Morgan City, then to Burns Point Park, dipping their bikes' front tires into the Gulf of Mexico.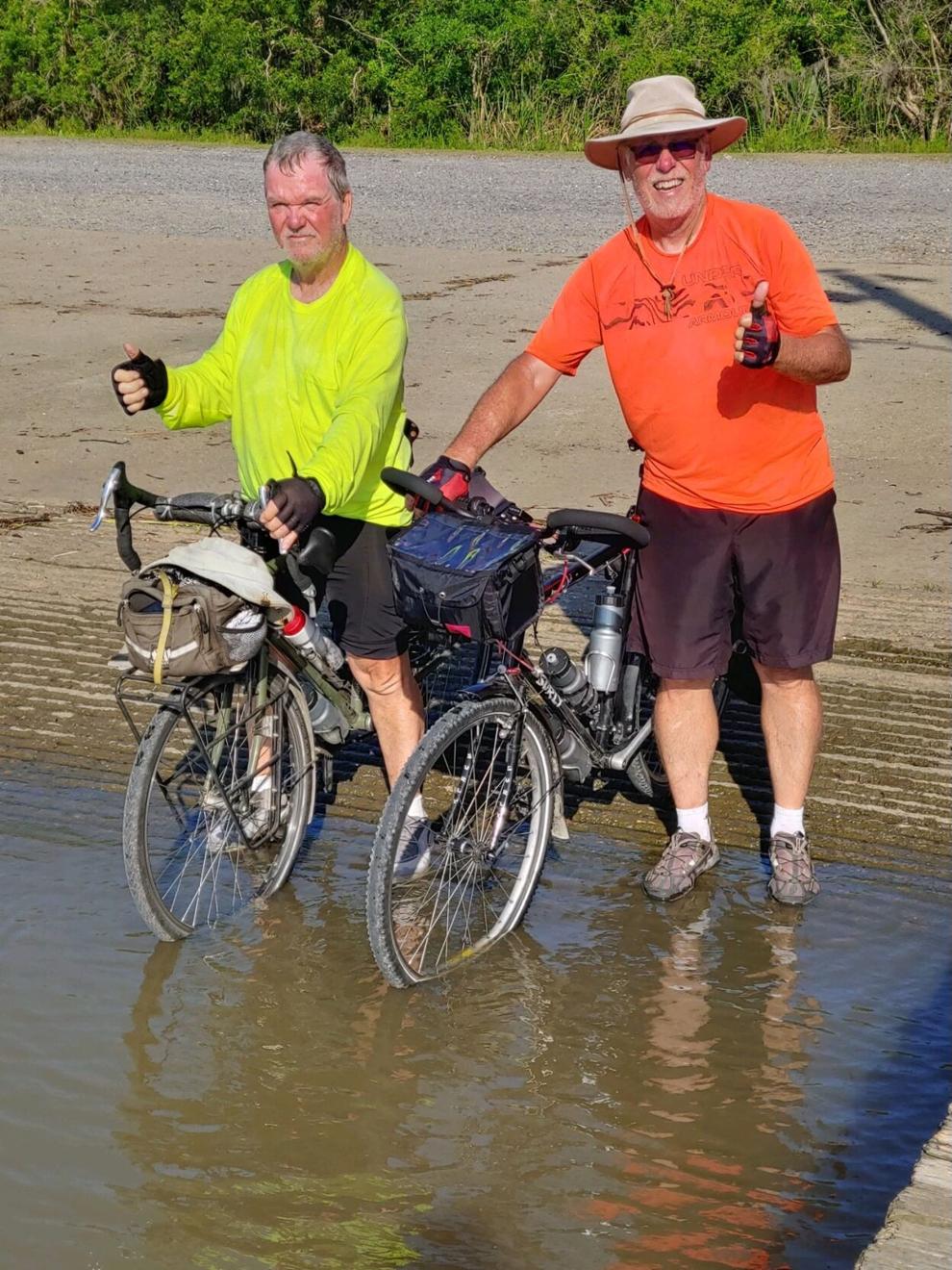 Along the way, they met strangers who treated them as friends. Taking a break from hiking in Alabama, a man showed up and gave Nee a novel he had written. Near Natchez Trace in Mississippi, Dale and Evon Joiner offered to let them spend the night at their house instead of a campground.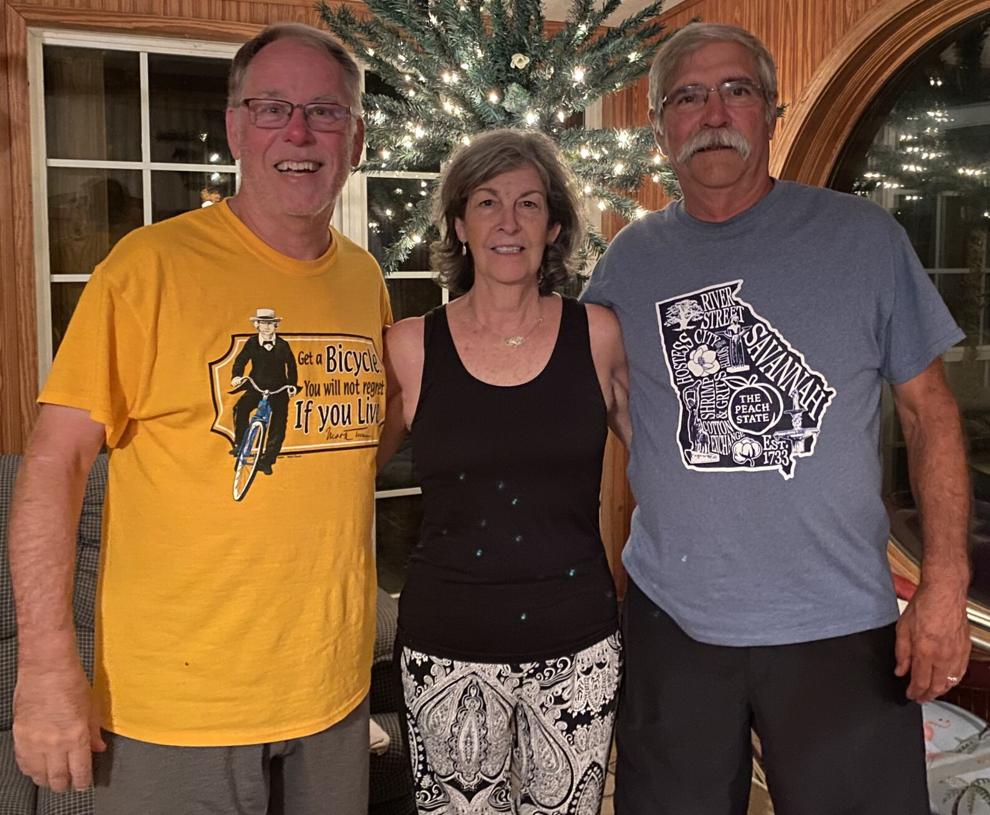 Why? Before their son died at 24, he had hiked the trails of Appalachia and the Pacific Coast, and he told them how much he appreciated the people known as "trail angels" who would do their best to show kindness to hikers. After his death, they applied this principle to the many bikers along the Trace.
"It was out of the ordinary for people to do things like that. How do you plan something like that?" Née said. "You don't."